Class One
Welcome to Class One's page! Class One comprises of 33 children from Nursery, Reception, Year 1 and Year 2. In class our teachers are: Mr Attkins and Mrs Liversidge. Our Teaching Assistants are: Mrs Sherwood, Miss Singleton and Mrs Monks.
Our current topic is Growth and Green Fingers. After the Easter holidays our topic will revolve around Wind in the Willows.
Maths - Fractions - 10th March 2017
Today we were learning about fractions. At the end f the lesson we made our own potions using different liquids. We had to find half of different amounts of the liquid to make the perfect potion.
Attendance Award (9th March) - Cupcakes
Today we got to do our attendance award because we had 100% attendance last week. Bella had the super idea to do some cooking. We thought baking some cupcakes would be a good idea. We did lots of measuring with the scales and lots of exercise when we were mixing, beating and folding our mixture. After lunch we tasted our cupcakes and we decided that they were scrumptious!
We liked them so much that we wanted to write the instructions out so that we could take them home and then make them with our parents!
3D Shape - 31.1.17
This week we are looking at 3D shapes and their properties. Some children named the 3D shapes they were using to make different models. Other children were making 3D shapes out of Playdough and then discussing their properties. Year 2 children completed an investigation to see how many faces of 3 cubes they could see when they arranged them in different ways.
Science - Understanding Hygiene (27.1.17)
Today in Science we learned about Louis Pasteur and how he researched about germs and how they spread. Miss Dowling had 'germs' on her hands and then she shook hands with all of the children in class. We noticed how the 'germs' had spread to everyone and has gone onto tables and door handles. We then drew pictures of what we thought germs would look like using chalk. We also did this using felt tip pens on tiles and then we had to use nail brushes to scrub them off and get rid of the germ.
Water into Wine - The Wedding in Cana
Today we learned about the story of Jesus turning water into wine. We talked about how this was a miracle and how everyone was amazed. We then made water jugs out of clay, we had lots of fun doing this but we found it very tricky!
Weighing Week - January 2017
This week we have been been weighing lots of different objects. We have been comparing the masses of different objects and trying to find different objects with a specified mass. At the end of the week we started to use kitchen scales and we were looking at the dials on them and working out how much each object weighed in grams.
Hope Workshop - Upholland Methodist Church - 6th December 2016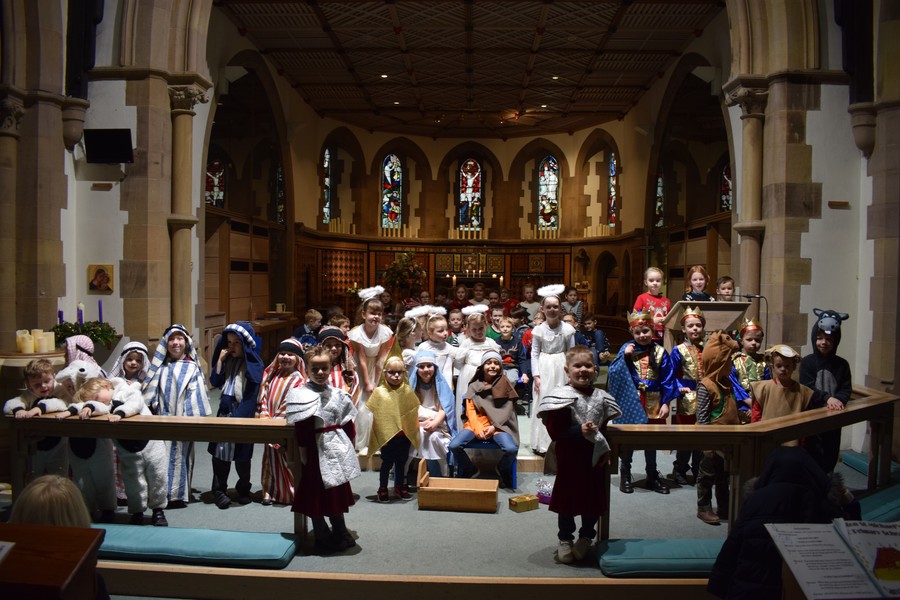 Computing - Human Bee-Bots - 28th March 2017
Maths - Division by Sharing - 28th March 2017
Maths - Fractions - 10th March 2017
Attendance Award (9th March) - Cupcakes
3D Shape - 31.1.17
Science - Understanding Hygiene
Water into Wine - The Wedding in Cana
Lee and Kim eSafety Lesson 8.12.16
Class One's Trip to Formby - Summer 2016