Early Years
We have been very busy in Nursery and Reception. Take a look at some of the things we've been doing.

Gross Motor...
The children really enjoy the "Big Apparatus" below, Mikey mastering the monkey bars.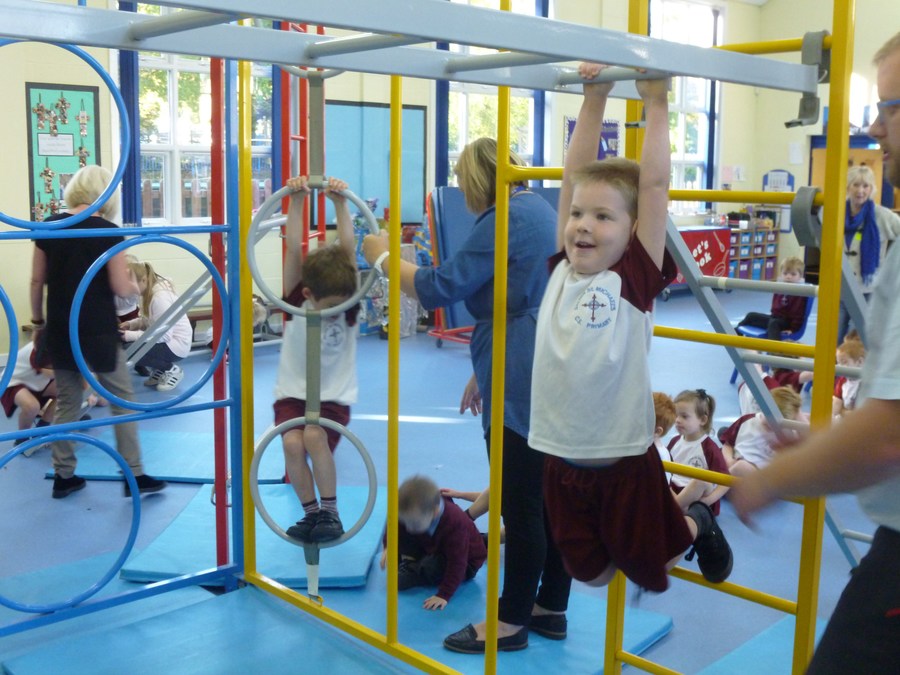 Sensory Snow
Nursery children have been playing in shaving foam with added snowflake sequins.They found it very exciting even though some of the children weren't sure at first, they had a go and got stuck in.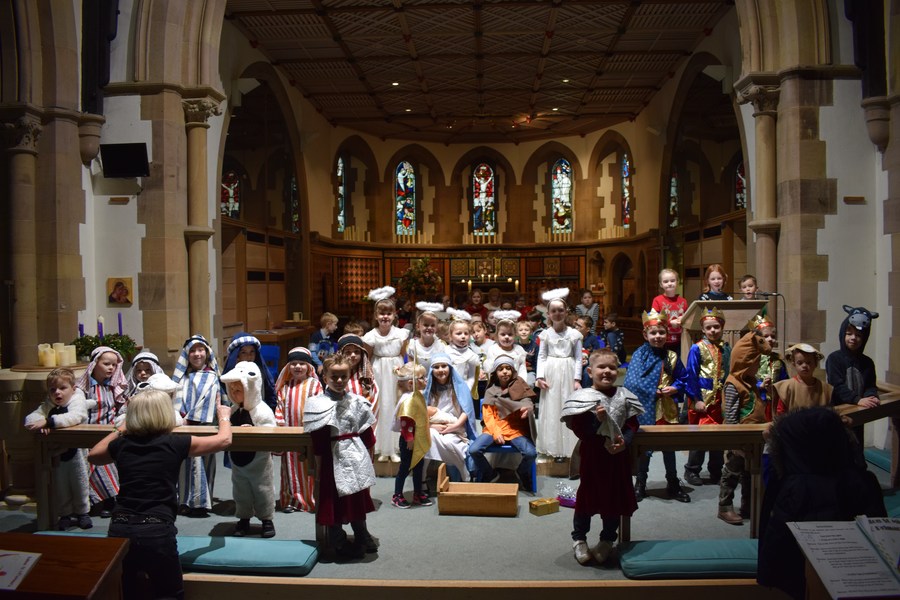 Gingerbread Men
We made some delicious Gingerbread Men. The children enjoyed baking them and certainly enjoyed eating them as a treat.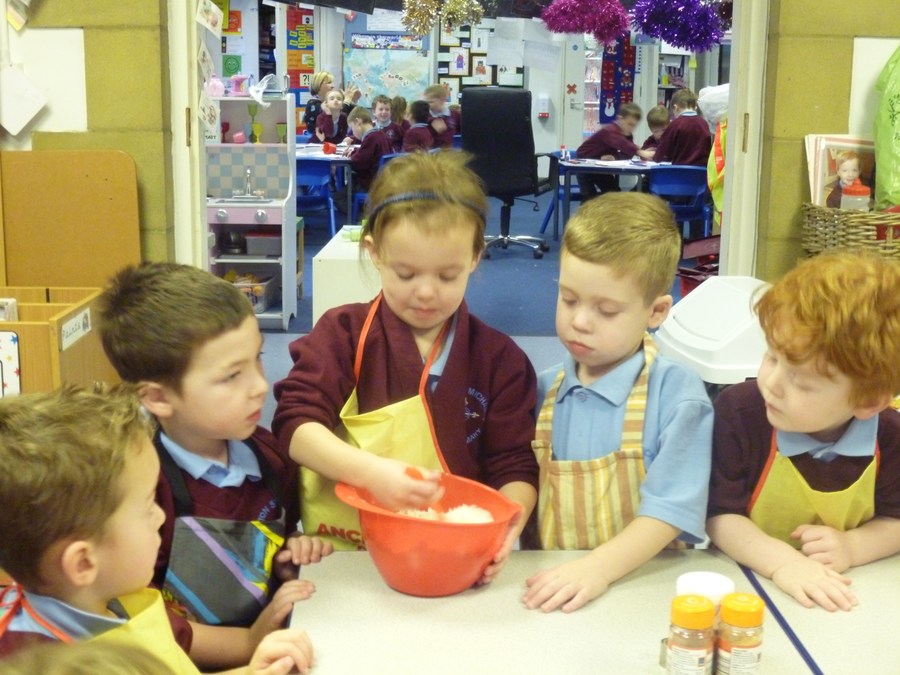 As a class we have been making lots of different Christmas crafts.
(Below) a little peek at some of lovely things we've been making.
Christmas Jumper Day...
The whole school took part on Christmas Jumper Day. They all had some fantastic Christmas Jumpers.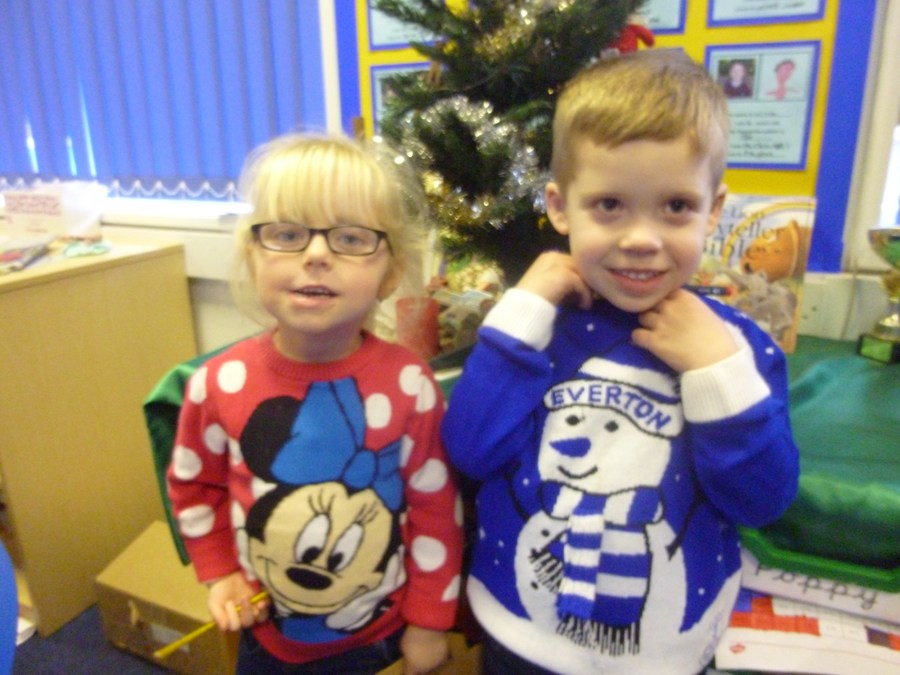 Christmas Nativity
An amazing performance from the whole school.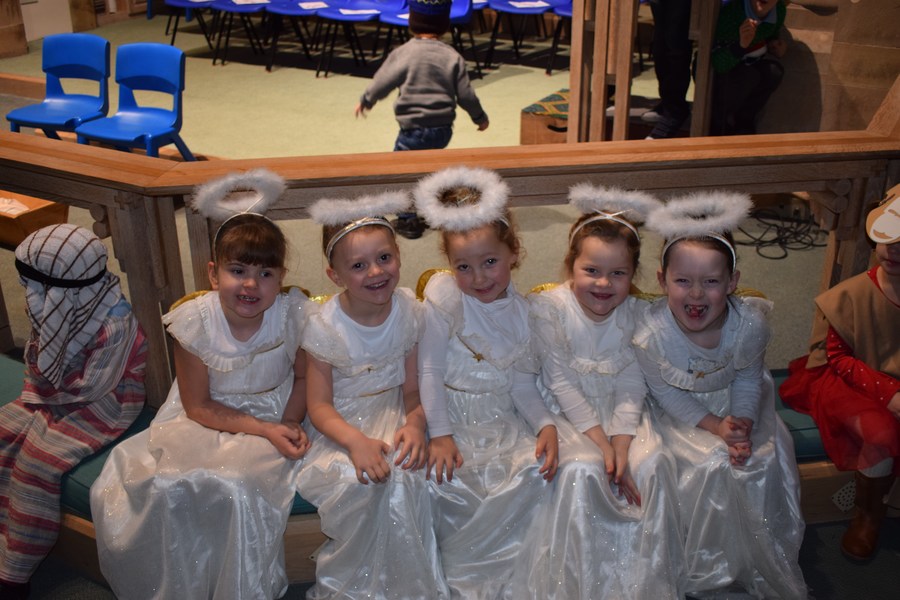 Literacy
Just before Christmas, the enjoyed listening to the story "Sam's sack from Santa"
We have been very busy writing our own letters and cards, wrapping presents in Santa's workshop and dressing up as the different Christmas characters. The children loved playing in our very own Santa Grotto.