Dalton Bears
February 5th 2021
It has been lovely to see all the children so excited to receive their bears today. Lots of the bears have also been collected by children who are not currently in school. We are looking forward to seeing all the adventures the bears take part in over the next few weeks.
Den Building
Friday 29th January 2021
This morning the children in school have been building dens as part of their learning with West Lancashire Sports.
Can you build a den at home and send us a photograph to add to our page?
A zoom meeting with Father Christmas
Wednesday 16th December 2020
Today the whole school had a very special zoom meeting in their classrooms with Father Christmas. We were shocked at how much Father Christmas knew about us all. It was a magical experience and the children were very excited. Ask your children all about it...
Thursday 10th December
Today we began our virtual run to Lapland. All the children took part in the run and the collective distance will be added to the virtual run website. We also had some special visitors - some very mischievous elves!
Wednesday 25th November
We took part in 'Pass the Baton' to highlight the work of the Royal Navy and to raise awareness. We decided to complete our physical activity as part of our Yoga lessons. Ellie, from West Lancashire Sports, works with our Nursery, Reception and Year one children every Wednesday morning this term.
This is the first of our special days this year. We do love to take part in whole school activities, often fund-raising for different causes. However, this year has been very different so far.
Children in Need - November 13th 2020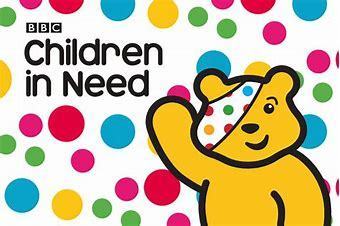 We did manage to take part in Children in Need this year which was a fun-filled day giving us lots of opportunites to laugh with our friends. We even managed to raise £102.05 for Children in Need. We were able to see what each of the classes through our ZOOM with Pudsey and BBC Lancashire.