Spring Term 2019
This term the children have been learning about 'people who help us'. So far the children have learned about the police, vets, the dentist and firefighters. We have enjoyed lots of different activities and experiences whilst learning about them.
Our class is the Early Years class. There are twelve Reception children and seventeen Nursery children in our class.
Crafts
The children have enjoyed being creative. We have made a police car and a fire engine using different junk materials.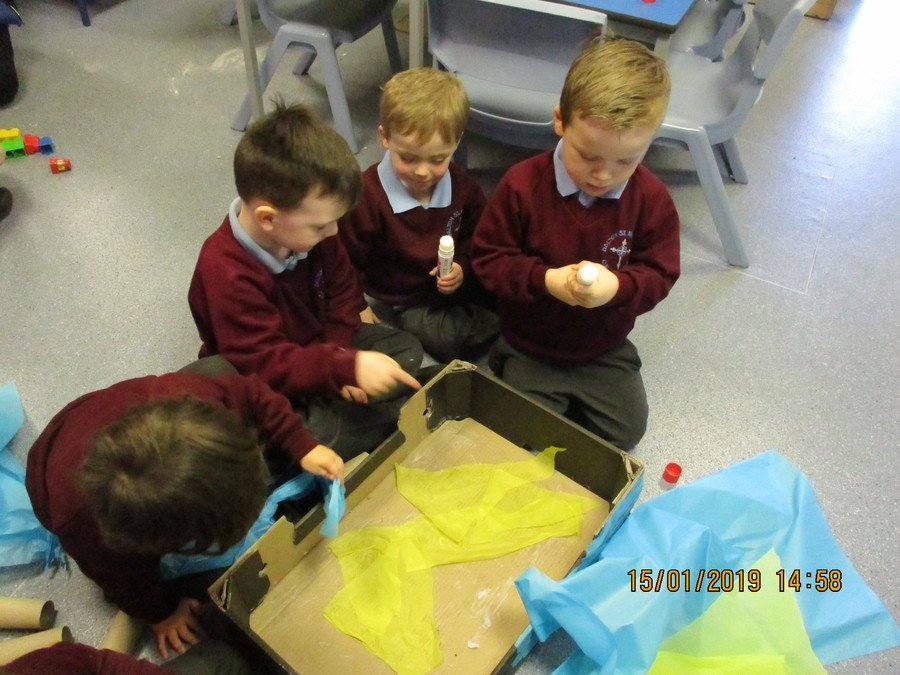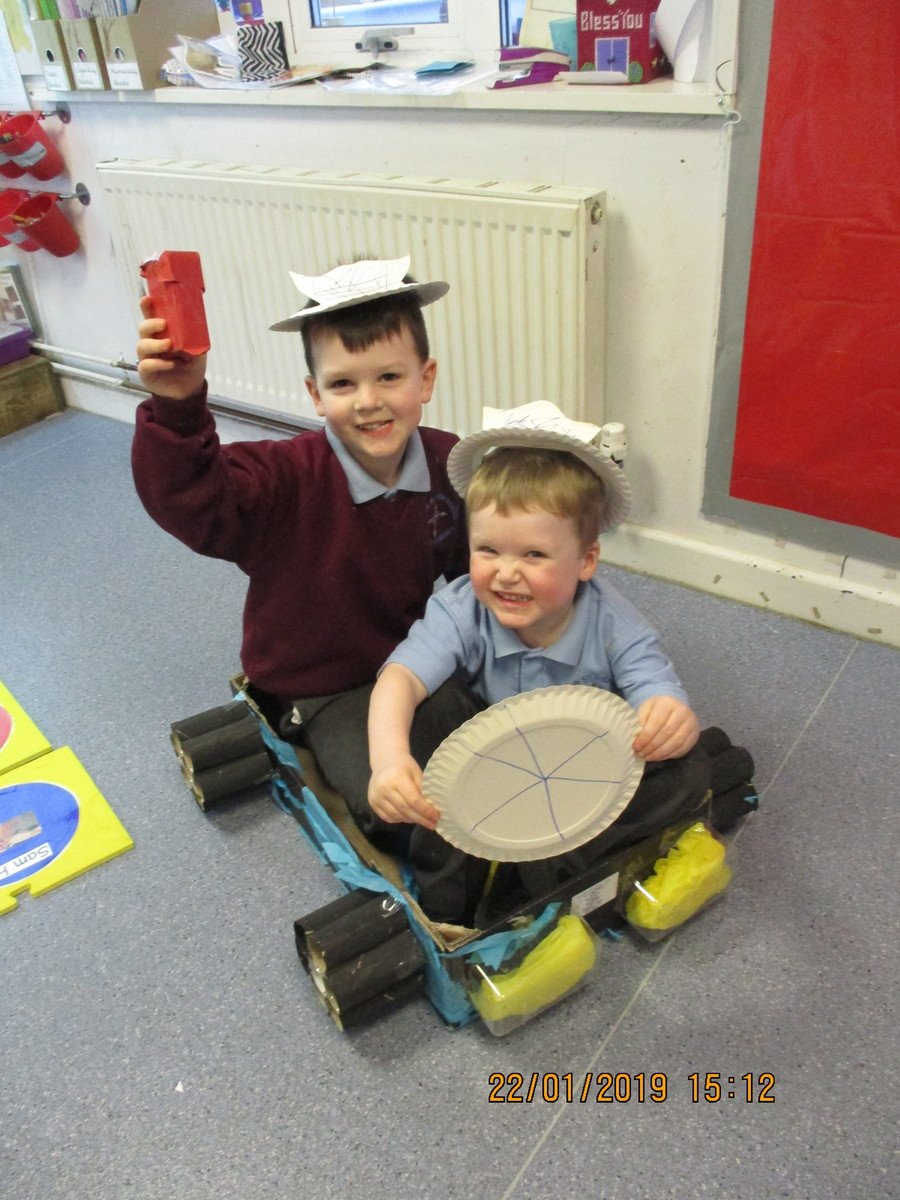 Making Police Radios
Prayer Display
we have been making different crafts for a display about how thankful we are for our food.
Thank you for the world so sweet, thank you for the food we eat, thank you for the birds that sing, thank you God for everything. Amen.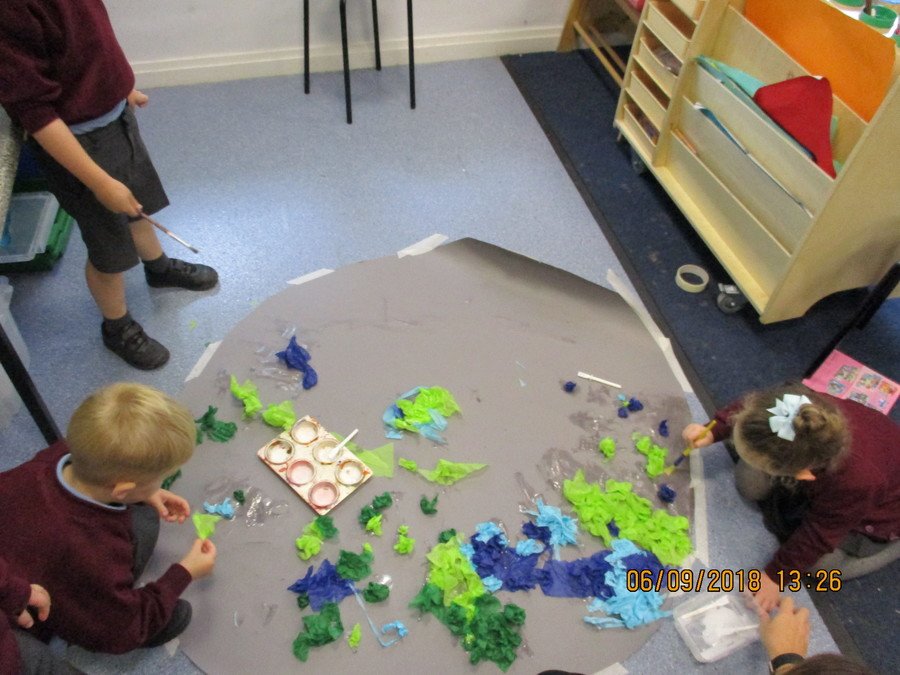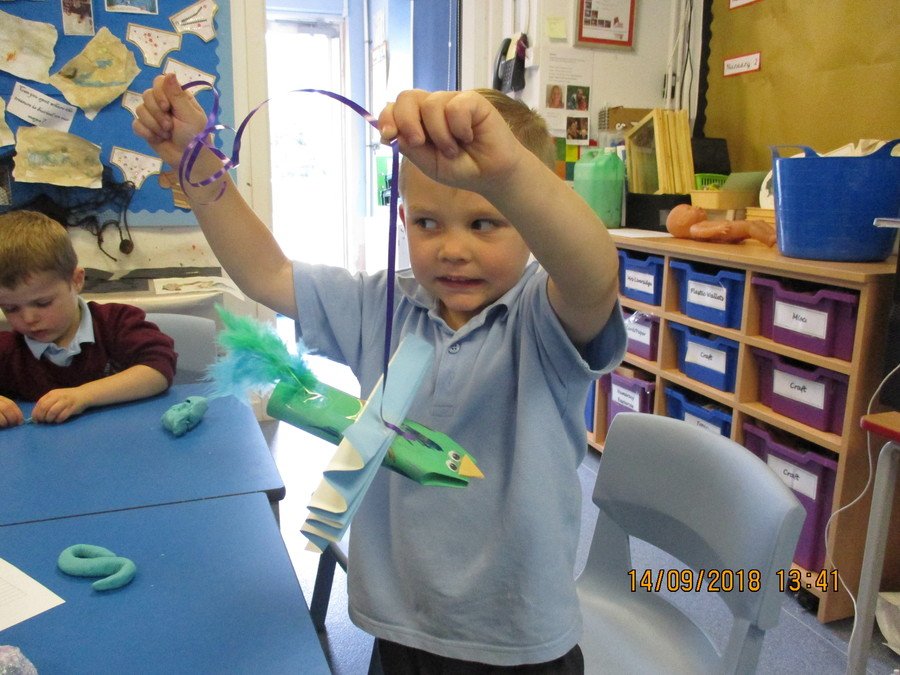 The children made bird feeders using lard and bird seed. They understood the importance of helping the birds eat throughout the cold months. They enjoyed making them. Ollie said it felt slimy and gooey.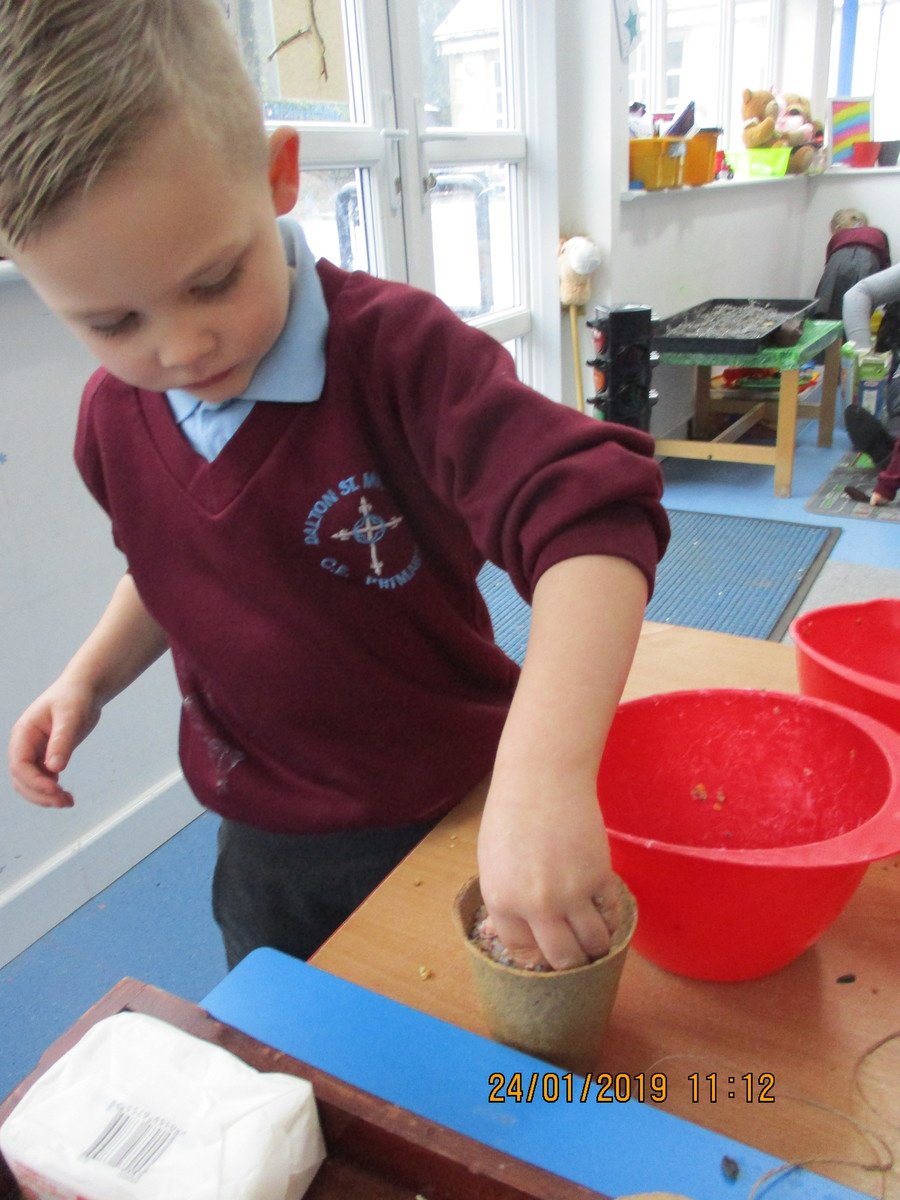 Water Play
The children love exploring in the water. They use pipes, tubes, buckets and trays in different ways to create slides and tunnels for different objects to slide down or through.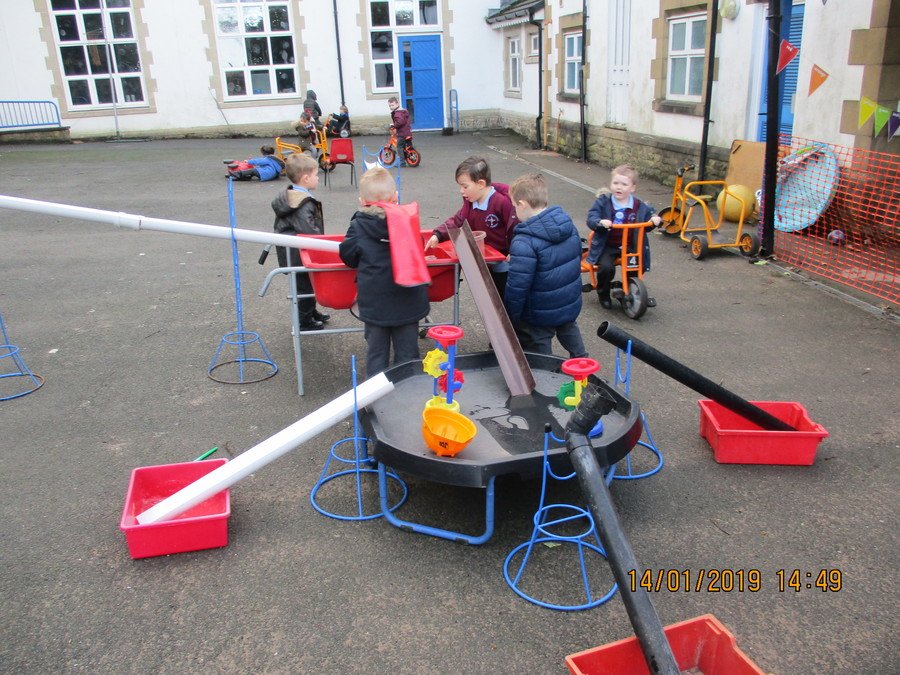 A visit from the fire fighters
Our children were delighted when we received an exciting call from the fire station.
The fire fighters came and visited us at school, we had an amazing experience and learned lots about what they do to help us if there is a fire. We looked at lots of different things in the fire engine and they also let us have a go of the huge hose pipe, it was so much fun.
Dalton Dentist...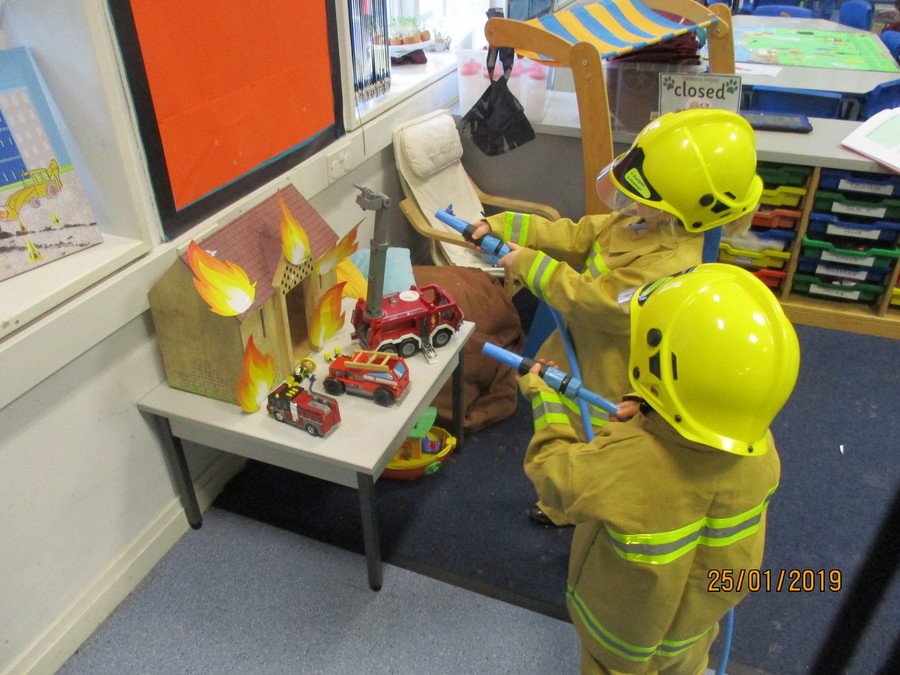 The children had lots of fun playing with the diggers and trucks in the construction site.
Chinese New Year 2019! Year of the PIG!
The children really enjoyed trying different foods from our Chinese restaurant, they learned all about Chinese new year and have completed lots of different Chinese related activities.
Chinese New year Fun...
Look at our amazing Chinese symbol paintings!
Learning about money in our mini market.
We made wallets and purses for our money.
Science experiment
We did an experiment to show which drinks are good and which are bad for our teeth. We put each egg into a different cup. we put one in Coca Cola one in Ribena one in milk and one in water. We talked about what might happen to each egg. The children predicted the Cola and the Ribena would make the egg go bad because they have lots of sugar. They decided the milk and water would be ok because they are good for our teeth. After two weeks we looked at the eggs the Coca Cola and Ribena eggs were a brown/black colour and the milk and water eggs were still perfect. The children's predictions were right!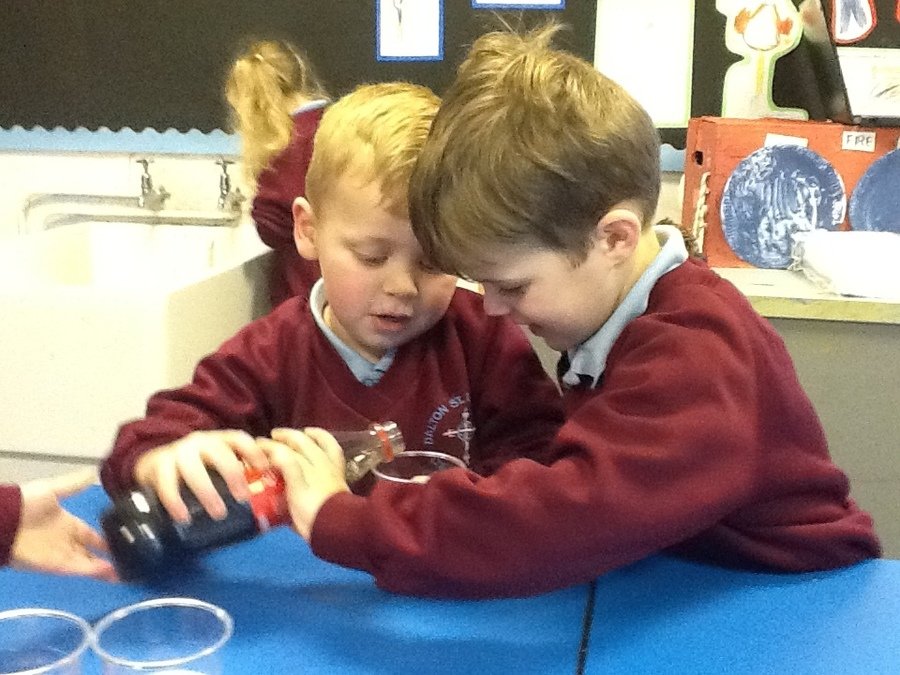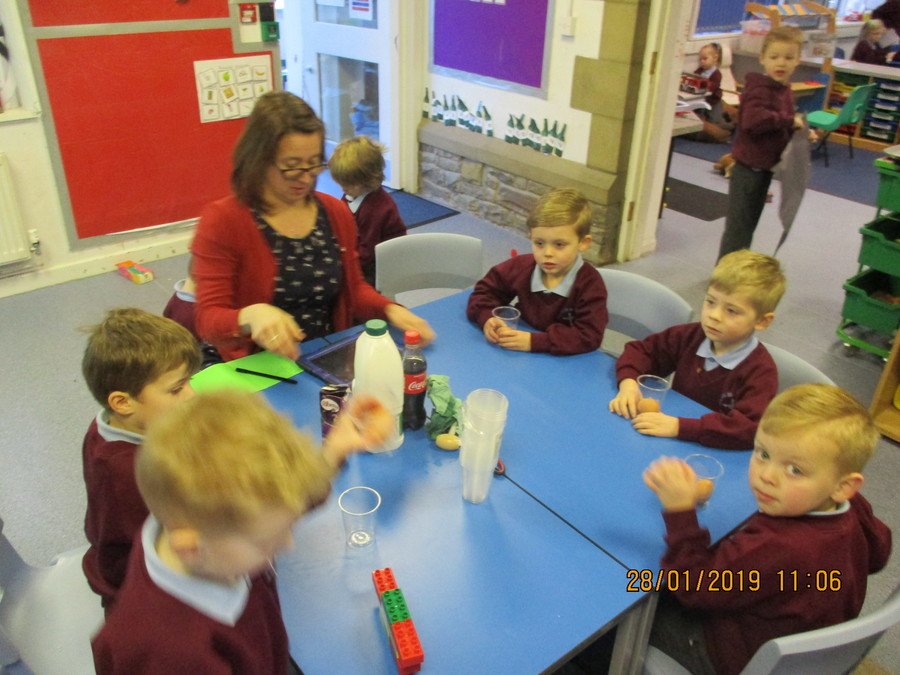 Mark making in the snow...