The School Council
The School Council is a group of children who represent their classes. We like to make decisions to help our school continue to be a happy place. We decide events and activities for our school to take part in which raises money for our school, our community or worldwide charities.
Earlier this year we took part in a 'Race for Life' event to support people with cancer. We were pleased to raise over £900 towards this cause. A lot of our fund-raising events are also organised or supported by the PTFA.
As you can see in our photograph, our year six children wear blue jumpers. This was decided a long time ago by the school council and now it is a school tradition.
Callum and Molly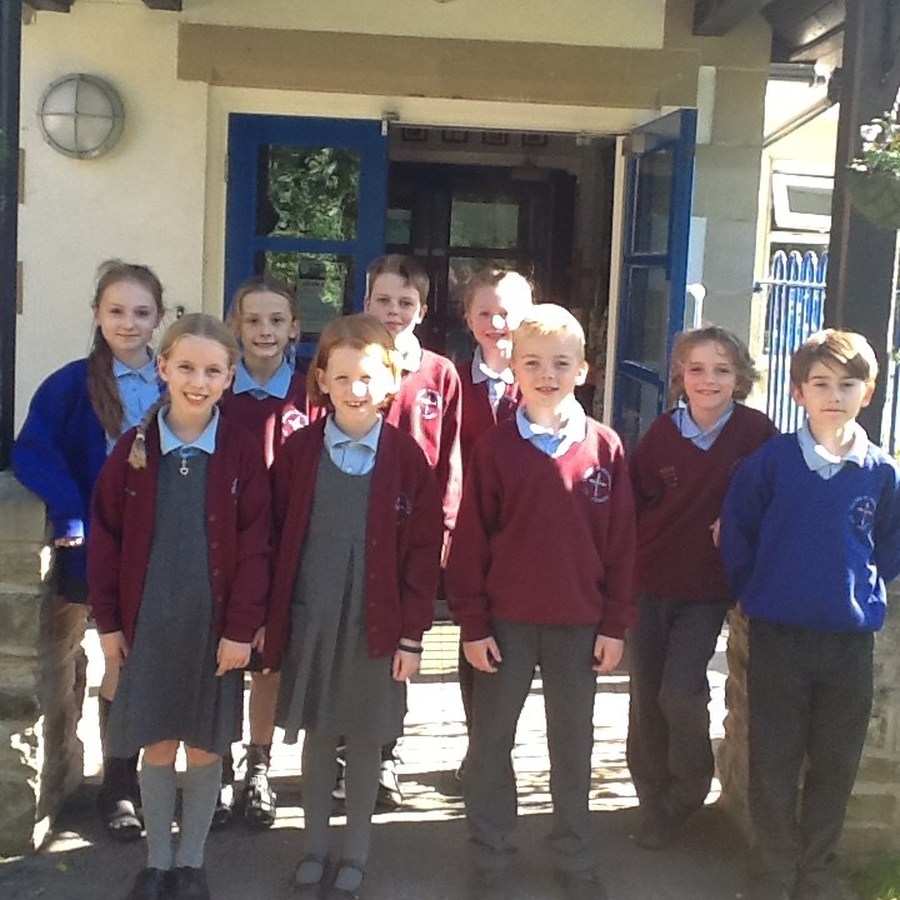 As the Year six School Council members we also represent our school in the West Lancashire Sports School Partnership (WLSSP) on their Sport's Council.
At our last meeting we were asked to speak about school sports. This is what we said:
The positive effects P.E. and school sports have on my friends and I
There are lots of positive effects of P.E. ad school sports such as health benefits and boosting your confidence. The reasons we think this is because every time we do any sports we feel refreshed and proud of what we have done.
Why everyone should do physical activity
Everyone should do physical activity because it is much more beneficial than sitting inside playing on a device or watching television all the time. Everyone can get involved in physical activity even if you are disabled there is always a sport for you. Doing sports can help your positive character building and sportsmanship by increasing your teamwork.
Our school
In our school we have sports club on Tuesday, P.E. on Friday and sometimes sports in after school clubs. We try to inspire the kids who are maybe less sporty that they should give one of these clubs a go. We say that you may feel tired but at the end you will be happy you done it.
Health Benefits
There are numerous benefits for your health including preventing heart disease and burning fat, it also builds up your muscles so you get stronger. Doing sport will give you more energy for next time you do something physically active so you won't want to stay at home and do nothing - you will want to get out there and achieve something.
Additional benefits
There are also lots more benefits than you may first think, like: making new friends and learning new things. You also take the advantage of having the sun to give you vitamin D, you will always know if you are trying hard because your heart will beat fast.
We recommend to get involved in whatever sport is available because it will always do you good.
Callum and Molly
Our School Council
Year Six:
Callum and Molly
Year Five:
Haydn and Milly
Year Four:
Maya and Noah
Year Three:
Eva and Leo
Year Two:
Amara and Finley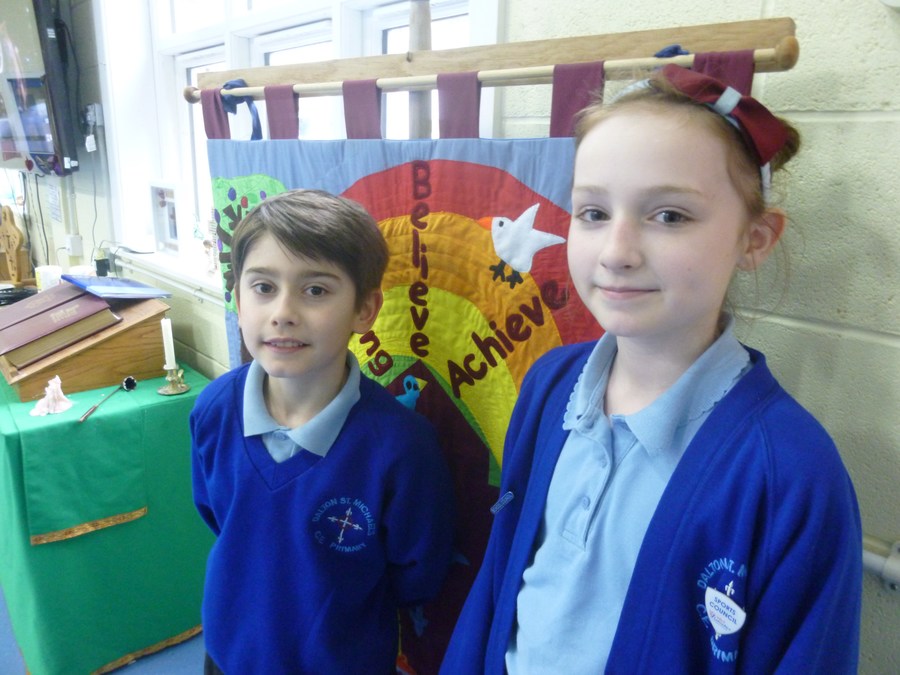 Callum and Molly representing Dalton St Michael's as Sport's Council members in WLSSP.