Parent Page
On this page you will find up-to-date information about the school working days and forthcoming events.
There will also be links to other websites or other parts of our school website for your information.
We have recently introduced Microsoft TEAMS to use both at home and at school. There are now many resources for your children to access on their own class page. They can also upload work for their friends and teachers to see.
Here are some guides to help you use TEAMS.
Please let us know if you would like more help with TEAMS.
Thursday 4th February
We are very excited to tell you that the Dalton bears have arrived at school and are ready to go to their new homes. We hope that these bears will provide comfort and companionship to our children during this difficult time, until we can all be reunited together at school. Our aim is for the children to complete their work with their new companion as well as spending time with their bear doing the things they enjoy. We kindly ask that you take photographs of your child with their bear, completing any work set or playing games or even taking them out for a walk. We would love to add these photographs to our school website so our children and their families can see what their friends are up to. Our aim is to support the children in feeling connected to their Dalton family until we are all back in school together. Your child's teachers will also be taking a bear home and taking photographs of our time with them for your child to see.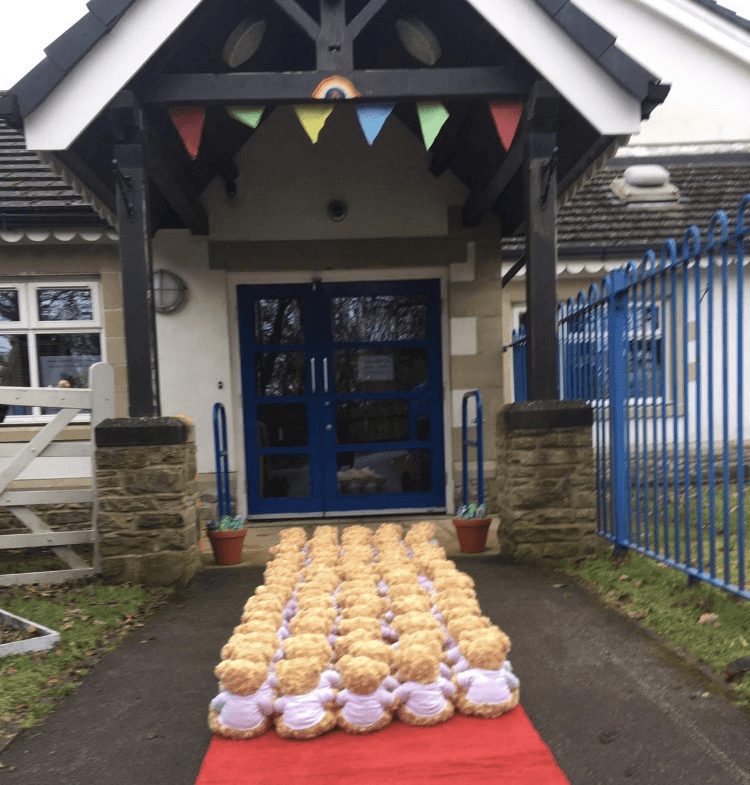 If your child is currently in school, their bear will be coming home with them on Friday.
If your child is currently at home, the bears will be waiting in the office for you to collect at your earliest convenience. If you are unable to collect your child's bear, please email or call school and we will arrange for your child's bear to be dropped off at your homes.
Tuesday 2nd February
Over the last four weeks we have been trying hard to make sure the children in school are able to carry on with their classes with some normality. All the work we have planned with the children in school has been circulated to our parents via email, through TEAMS and through available workpacks. Our ZOOM Dance and Gymnastics lessons have been accessed by the children at home so it has felt like we are all together.
We introduced TEAMS three weeks ago and have been using this platform to communicate with the children both at home and at school. We have used the meeting rooms in different wys, individaully, in samll groups and as whole classes. We are planning to use this facility more in the near future.
Wednesday 9th December 2020
Miss Singleton and Mrs Monks ran a Christmas Crafts After School event tonight.
Monday 7th December 2020
Class two took part in a Virtual tour of Chester Zoo via ZOOM (We had planned a whole school visit but unfortunately it had to be postponed). The children enjoyed the question and answer session and found out all about animals that camoflauge themselves in their habitat.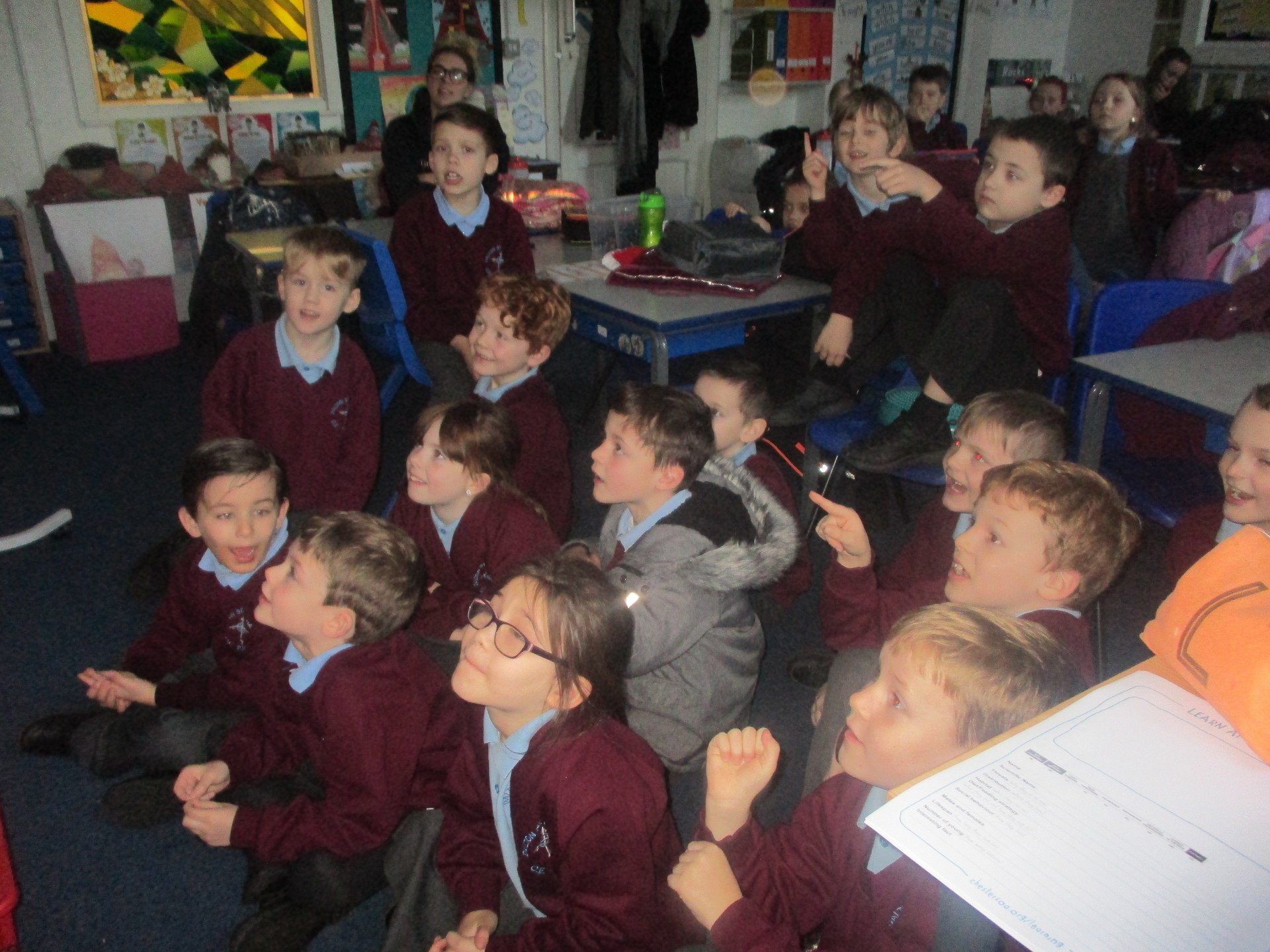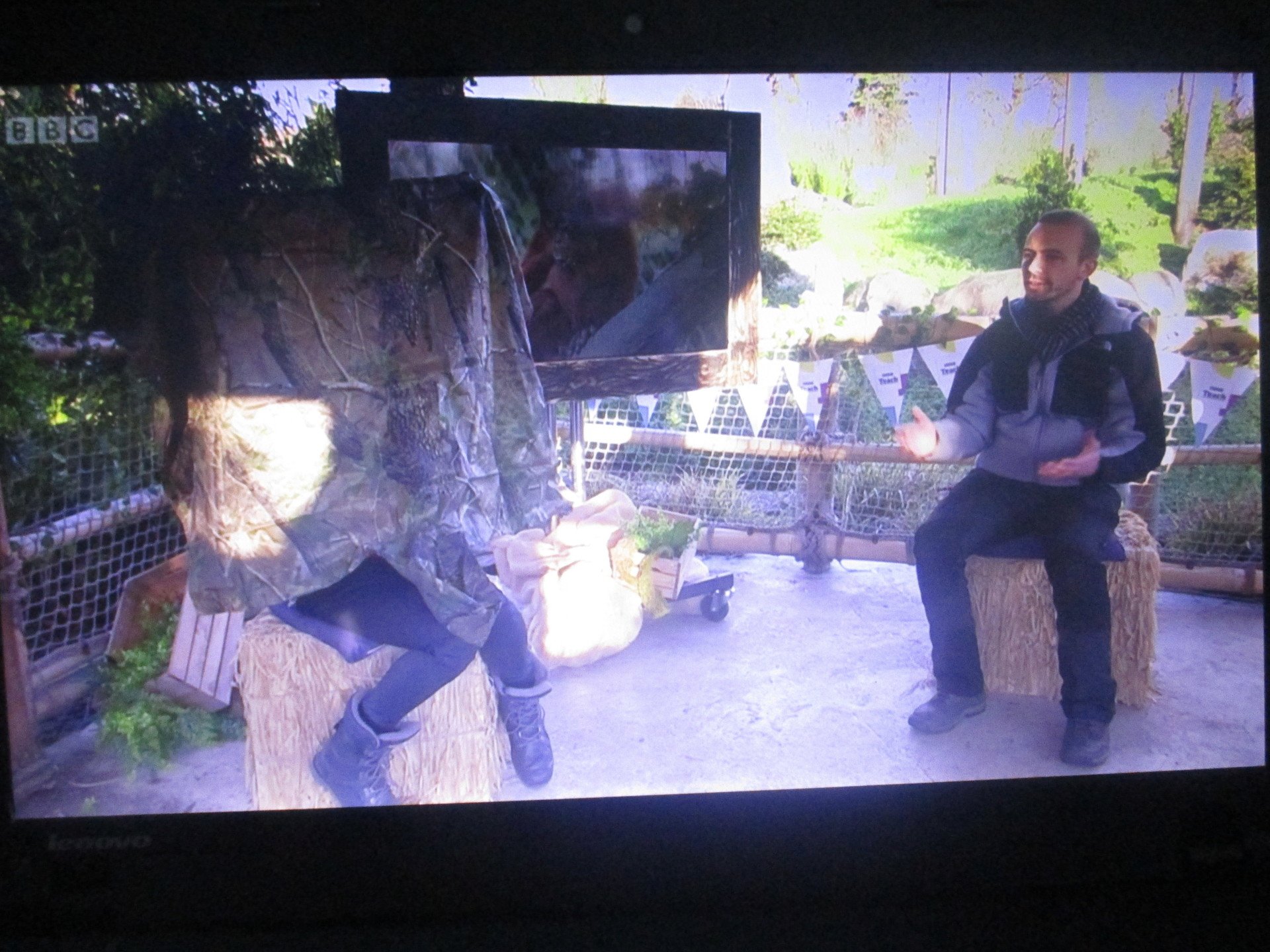 Wednesday 2nd December 2020
Raffle tickets are on sale from today - £1 a strip to win one on these beautiful hampers donated by Mrs Mannion.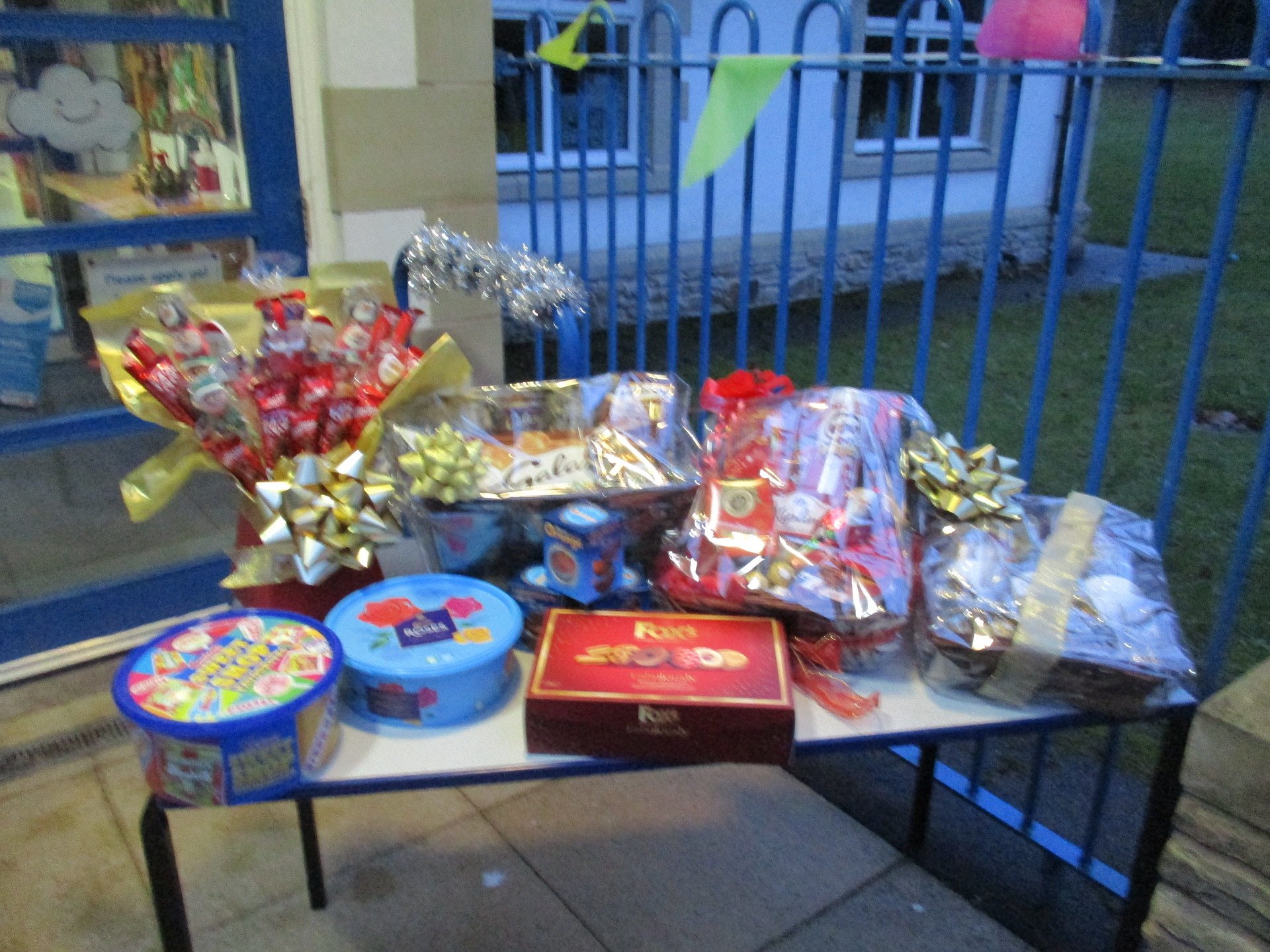 The catch-up flu vaccination has been arranged for Tuesday 8th December for those children who missed it.
Thursday 26th November 2020
Today class three had one of their series of Samba lessons.
Wednesday 25th November 2020
Today we took part in a 'Pass the Baton' event organised by the Royal Navy. Each class bubble took part in a physical activity and 'passed the baton' onto the next class bubble to continue the chain.
In class two the children have been learning about different types of rocks in their connected curriculum theme 'Rock and Roll'. They enjoyed making chocolate rocks which really helped them to understand about the formation of rocks. Please look at their photographs on the class page. https://daltonstmichael.sites.schooljotter2.com/curriculum/class-two-1
Monday 23rd November 2020
Class two have celebrated 'The Sixties' today as part of their connected curriculum learning theme 'Rock and Roll'.
Everybody dressed up in role and thoroughly enjoyed their learning experience.

Please look at their class page for more photographs and information.
https://daltonstmichael.sites.schooljotter2.com/curriculum/class-two-1
Please look out for a letter and survey which should have come home from school with your child today.