Class Two
Welcome to class two, Miss Dowling's class.
In our class we have seven year three children and ten year four children. Our teaching assistant is Mrs Flaherty. Our teachers describe us as happy, polite and enthusiastic children who are kind friends to one another.
We all love Dalton School and are very much looking forward to our learning this year.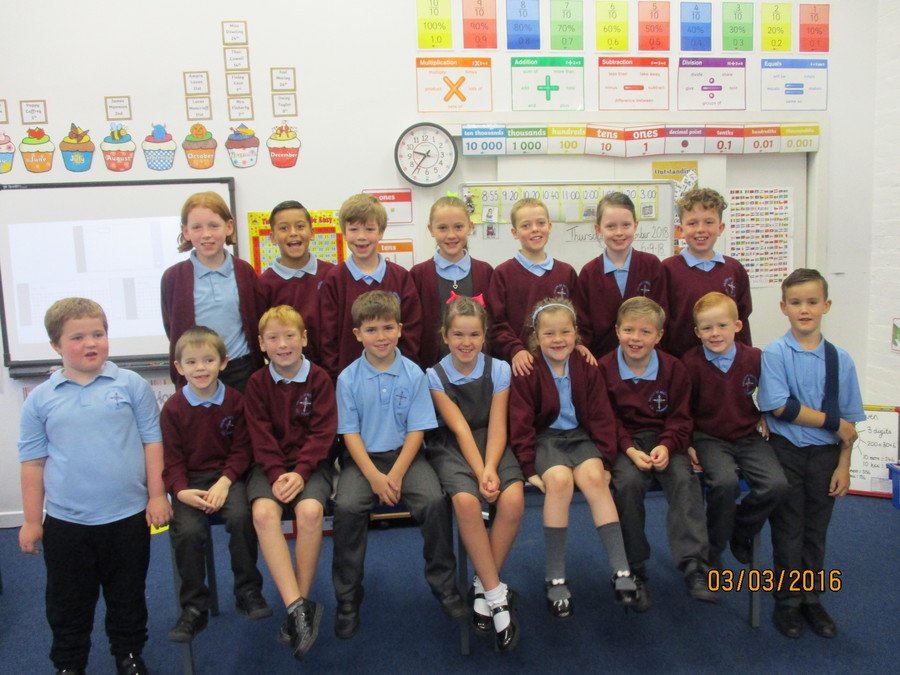 We are all in training to beat the times tables superheroes. Here we are practising our times tables using lots of different fun games.
As an introduction to our new science unit on electricity, we have been exploring different electrical items and thinking about how they work.
We have been learning how to make a circuit using batteries, wires and light bulbs. We have also added a switch and a buzzer to our circuits and we have tested insulators and conductors.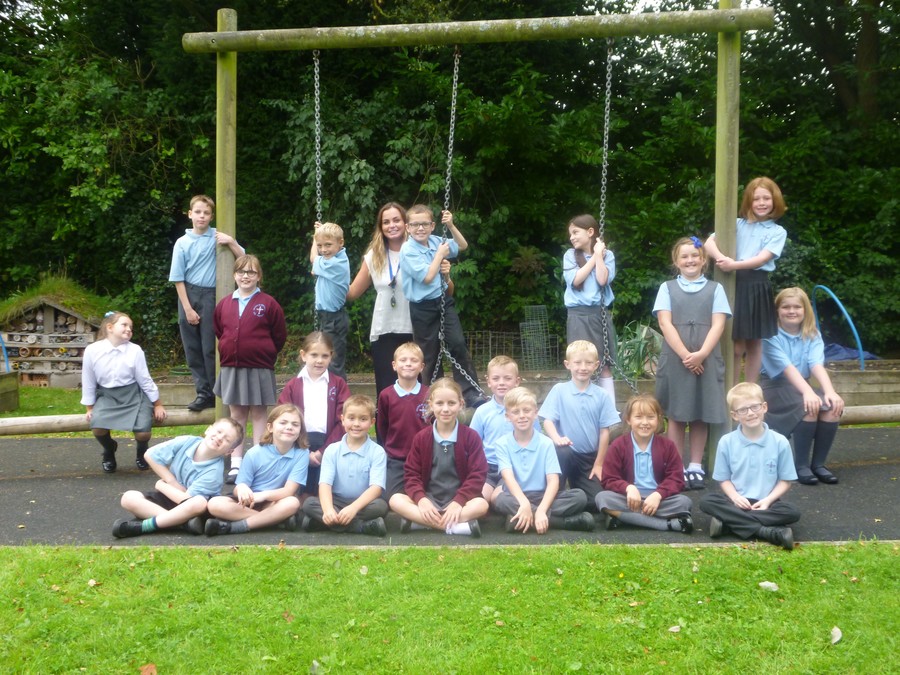 In Science we are learning about living things and their habitats. We have enjoyed learning about David Attenborough and he has inspired us to explore our school grounds to discover what creatures live here. Later this week we will be filming our own documentaries about what we discovered.
This term we have been learning about aboriginal art. Here you can see us creating our own pieces of aboriginal art using earthy colours. We painted animals such a kangaroos, lizards and snakes and used twigs to create the dots. Our art work will be proudly displayed in our classroom.
On Friday 30th September our class presented worship in church. We talked to the children, teachers, parents and friends of Dalton about harvest. We wanted to remind everyone to be thankful for their food, even if it isn't their favourite. We used some props to help our peers think about the foods they might not necessary like. We encouraged them to be thankful to the people who have harvested the foods or prepared our meal. Miss Dowling was very proud of us all for reading our lines clearly and confidently.
In design technology this term we have been working towards making a stew for a shipwrecked survivor. We have conducted some taste tests to decide which root vegetables we would like to use in our stews. We have researched different recipes and then planned a meal which would provide a balanced diet. Here you can see us making our stews. Ryan provided us with some delicious beef from his farm. We peeled and chopped our chosen vegetables carefully and then added them to the beef to be cooked. We then picked some herbs from our school garden to add flavour. After we had washed all of the equipment we had used, it was finally time to taste our cooking. The children described their stews as being delicious, flavoursome and healthy. We all had a really enjoyable day.
This term we are learning about the Romans. To begin our topic we first found out about what life was like before the Romans invaded and settled. This led us to research what their houses would have been like. We compared our house to a Celtic house and surprisingly some of the children said that they would rather live in a Celtic house than a modern day house.
Next we built our own Celtic houses using plastecine, paper and straw. We can all confidently describe the features of a Celtic house and our models are proudly displayed in our classroom.
Our science topic this term is 'Light and Shadows'. We began our topic with a 'disco in the dark'. We had the opportunity to explore light and dark using disco lights and snap glow sticks. We then had to collect different coloured 'disco people' who were scattered on the floor. This led us to discuss why some 'disco people' were collected before others. We decided that some colours reflect light better than others.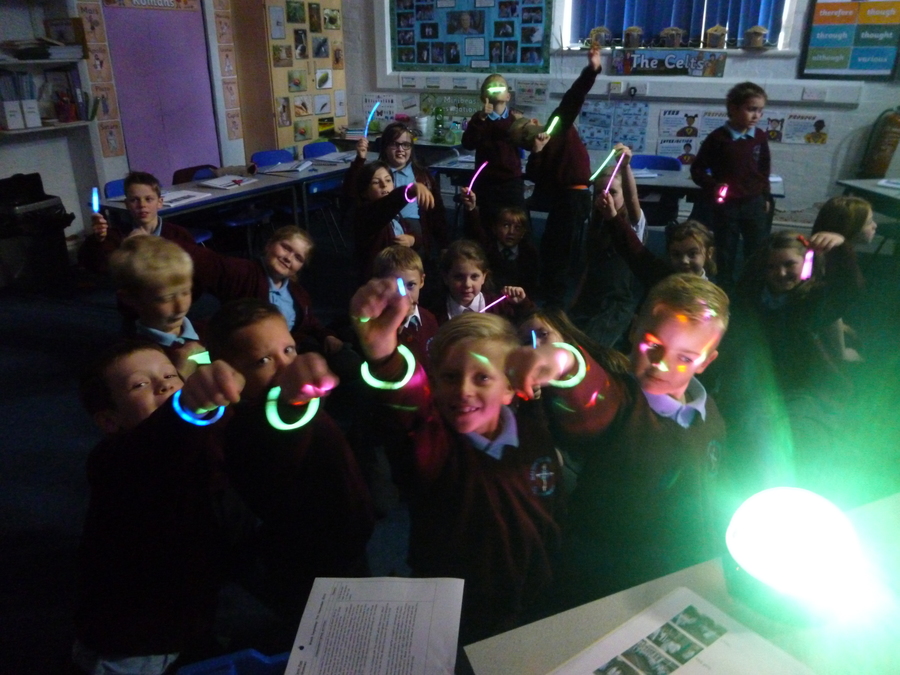 On Thursday 24th November, we had a Roman invasion day. We began our day by splitting into two teams consisting of the Celts and the Romans. We each painted either a Celt or Roman shield and made a sword. Later we experienced a Roman lunch of hard-boiled eggs, olives and non-alcoholic wine, which we made ourselves. Next it was time for the Celts to have their face painted blue to make them look fierce and for the Romans to learn some Roman soldier tactics. Finally it was time for our battle to commence. The Celts were positioned on our playground while the Romans attacked from the field. The Romans won the battle and instead of becoming a slave to the Romans, Boudicca poisoned herself. We had a brilliant day.
This is Dalton our elf from the North Pole. He will be watching our class over the next few weeks and he will be reporting back to Santa Claus every evening. We are looking forward to finding the new spot he will take tomorrow.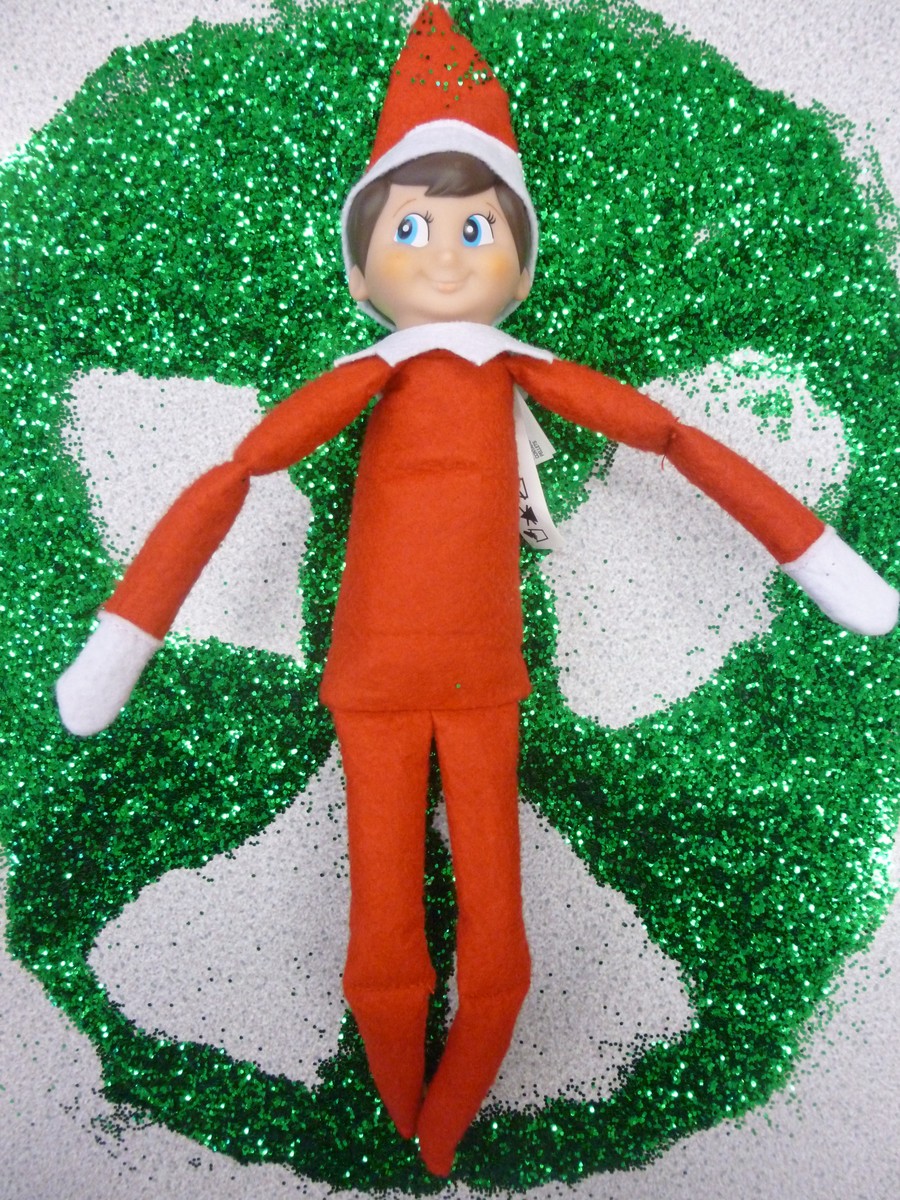 Today we have been busy tidying our school grounds. We brushed up all the leaves to ensure that our field stays green and healthy over the winter months. We also took part in some fun team building exercises with Mr and Mrs Lake. The children said they learned lots of skills to help them work well as a team.
We enjoyed our nativity performance in church. Our teachers commented on our beautiful singing and were very proud of all of us.
This term our topic is 'The Art of Food'. In art we have been drawing still life sketches of peppers using charcoal. We worked on shading and using light and dark tones. We all tried hard to add detail including the seeds and stalk. Next, we moved on to sculpt peppers using clay. We were able to soften and manipulate the clay and then use our hands and tools to sculpt the appropriate shape. The next day we painted our peppers and have displayed them in our classroom.
As an introduction to our new science topic, we were visited by a dental therapist. We learned about how to look after our teeth and she answered all of our questions about teeth. We were each given a special tablet which when chewed, made our teeth purple where there was any plaque. We then used mirrors to look at our teeth and consider where we need to brush carefully. The dental therapist very kindly provided us with some toothbrushes and toothpaste samples and she left some equipment for us to use in our role play area.
We are all very excited about our 'teeth and digestion' topic this term.
We have been learning about the Jewish celebration called 'Shabbat'. We found out how Jewish people celebrated Shabbat. We made special bread called 'Challah' bread which Jewish people eat with their special meal on Friday evenings. We had to work well as a team to mix the ingredients and kneed and plait the bread. We tasted the delicious bread once it was baked and we gave some to all the children in school to taste. We even had enough left for us to take some home for our families to try.
Here are some comments about the activity from the children -
"I loved the smell of the challah bread." Ruby
"I loved working as a team." Eva
"The challah bread was delicious, I certainly enjoyed making it." Maya
"The challah bread was delicious, I hope we do something like this again soon" Hattie
"I am going to have a go at making this bread at home" Ryan
In science we have been learning about the digestive system in humans. At first we thought that digestion begins in your stomach but we learned that digestion begins in your mouth! We used our teeth, tongue and saliva to eat some crackers. The digestion process had begun. We then used a long sock and some tennis balls to recreate the process of peristalsis where the food travels down the oesophagus. Next the food enters the stomach. We used a clear plastic bag to represent the stomach. We have acid in our stomach so we added some crackers and vinegar and mushed up the contents to make chyme. We then squeezed the chyme through some tights which represented the small and large intestine. Did you know that the small intestine is actually bigger than the large intestine? We used string to visually explore this. Then we removed the water from the chyme which is the job of the large intestine. The final stage of the digestive system is for the waste to be removed from the body. We emptied the waste into the bin and washed our hands. Finally, we drew the stages of the digestive system on white shirts. We wore our tops and were able to describe the process to our friends.
As our attendance award this week we chose to have a children's takeover afternoon. This involved us planning and delivering lessons of our choice. Miss Dowling was so impressed with the amount of time we spent at home preparing our lessons. We loved the opportunity to experience being the teacher.
Bessie and Eva delivered a science lesson which involved children making lava lamps. The produced a detailed lesson plan, resources and made their own impressive powerpoints for the lesson. Everyone thoroughly enjoyed their activity.
Maya, Oliver, Kylan and Toby delivered a maths lesson. They prepared a range of interactive games to support children learning their times tables. They used games on the computer, superhero speed tests and an 'around the world' game. Well done to Maya for all her planning and preparation.
Hattie, Ruby and Ella read a lovely story to their group and used props to bring the story to life. They also produced a super worksheet for the children to complete once they had read the book. This was a lesson enjoyed by all.
Deacon and Logan decided to teach a science lesson. They talked to the children about space and asked them to colour in space pictures. Then they talked about making special potions and provided their group with potion templates for them to design their own potion.
Noah and Ellis decided to deliver an engineering lesson. Noah shared his knowledge of engineering with the group and then they modelled making a car engine using clay before supporting their peers in this activity. It was lots of fun using clay again after we made our clay peppers last term.
Sophie and Bethany decided to do an art lesson. Sophie created mosaic templates at home and they modelled drawing and colouring bright, interesting mosaics before their friends had a go.
Caitlen and Alexia also conducted an art lesson. They chose to use watercolours to paint their favourite animals. This activity was relaxing and enjoyable and both Caitlen and Alexia tidied up their equipment sensibly.
Our new topic in Science is electricity. To begin our topic we played with a selection of electrical games and discussed how we think they work.
Today we were learning about angles. Some of us went on an angle hunt around the school grounds using a right angle measurer. Some of us were investigating the angle of our 'dabs'. We had to decide if our friends were doing a 'dab' which showed an acute, right or obtuse angle. Some of us identified different angles which were marked on our desks.
As part of our topic we are learning how to make different types of switches. Today we made some different on/off switches. We used our knowledge of electricity and complete circuits to use different materials to make a light bulb turn on and off.
Today we were making sliding switches. We are working towards making a doorbell for our classroom door. We used buzzers, wires and batteries to create a circuit.
As part of our topic 'Art of Food' we have been learning about balanced diets. We have planned and prepared a healthy picnic for the Year two children. We decided to make pasta salad, potato salad, sausage rolls and fruit salad. We all cooperated with our friends to wash, chop, mix and cook the ingredients and we were all really proud of the healthy food we made. The Year two children thoroughly enjoyed the food we made, some of them tasting foods for the first time.
Our talented tennis team took part in a tennis tournament and came second place out of lots of other schools. We are all very proud of their skill, teamwork and determination playing against some very talented tennis players. Miss Dowling was particularly proud of Oliver who came along to support the team and helped them celebrate their success.
We were visited by children from Belarus who are currently stayed with families in our local area. Year 3/4 made cards to give to the children and we even managed to write short messages in Russian. It was a wonderful experience enjoyed by all.
We visited St Thomas the Martyr Church in Upholland to learn about Benedictine monks.
Mrs Edgington kindly bought us a butterfly garden which included ten tiny caterpillars. We have watched these tiny caterpillars grow and then cocoon themselves in a chrysalis and then emerge as 'Painted Lady' butterflies. After feeding them and watching them for a few days we finally released them into their natural habitat. We then completed some follow-up activities in school during our transition day.