Autumn Term September 2019
Topic-All About me!
Over the next few weeks we are letting our little ones find their feet, they are busy exploring a new environment and getting to know new faces and meeting lots of new friends. We are reading many stories that relate to different families, favourite things and talking about our feelings. The children are settling so quickly and I (Miss Singleton) have already learnt lots of things about our lovely new additions.
Next week the children will have created an 'All About Me' shoe box, this will create lots of discussion in the classroom about different things the children are interested in, who they live with and some of their favourite toys, food, treats etc. This will help us to learn lots more about each child as a group. I will also have a shoe box all about me (Miss Singleton) so the children get to know me a little more too.
In our nursery class we have 10 children.
Prayer Display
we have been making different crafts for a display about how thankful we are for our food.
Thank you for the world so sweet, thank you for the food we eat, thank you for the birds that sing, thank you God for everything. Amen.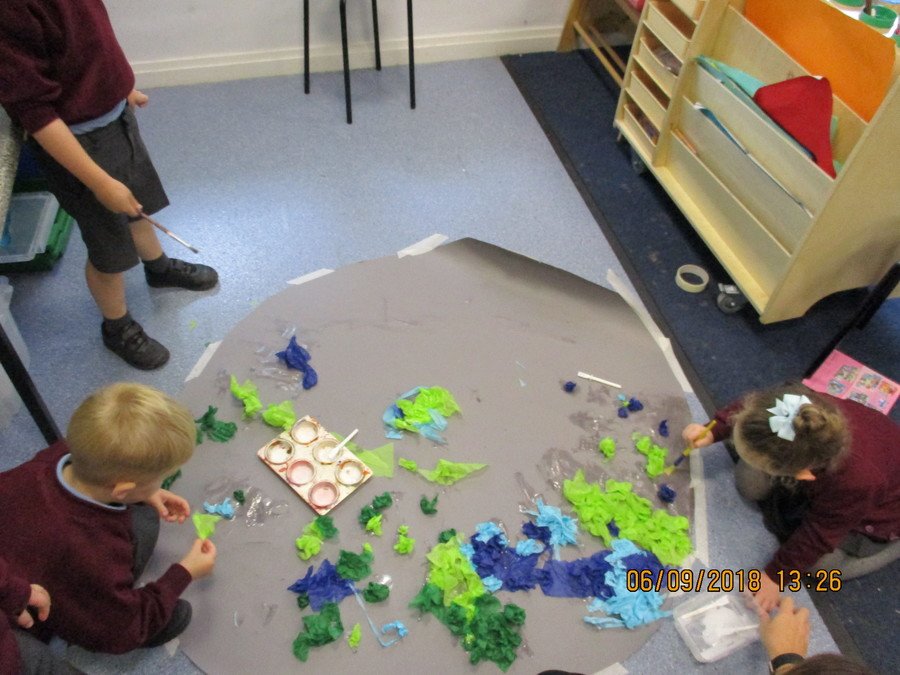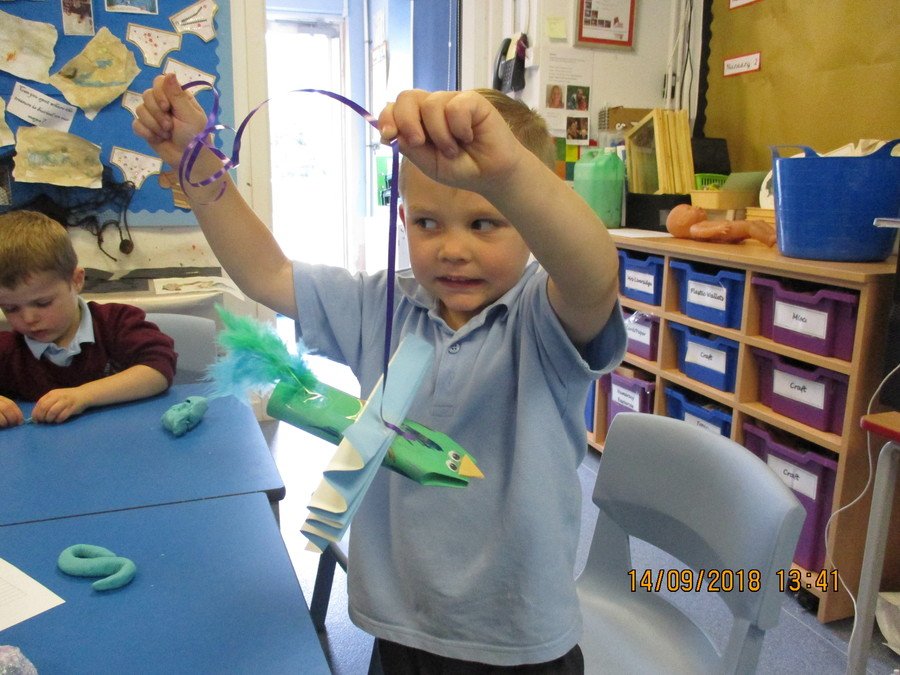 Water Play
The children love exploring in the water. They use pipes, tubes, buckets and trays in different ways to create slides and tunnels for different objects to slide down or through.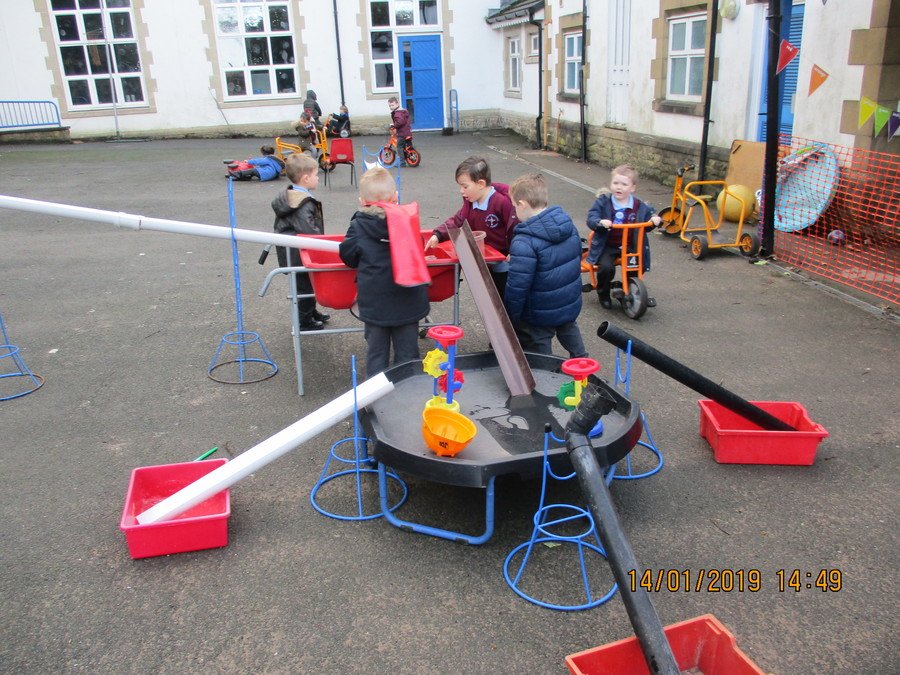 Crafts
The children have enjoyed creating themselves using different materials and glueing it to a piece of card for our wall display. They have also practised drawing self portraits using a mirror.
Play-Doh
water fun...
We Love being outdoors