Our class is the Early Years class. There are twelve Reception children and seventeen Nursery children in our class.
Prayer Display
we have been making different crafts for a display about how thankful we are for our food.
Thank you for the world so sweet, thank you for the food we eat, thank you for the birds that sing, thank you God for everything. Amen.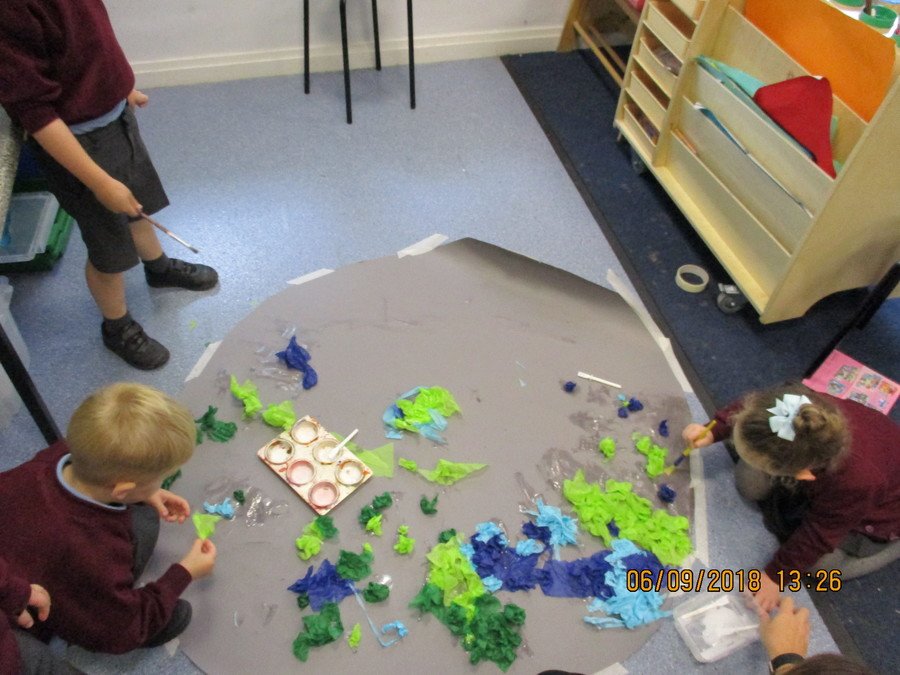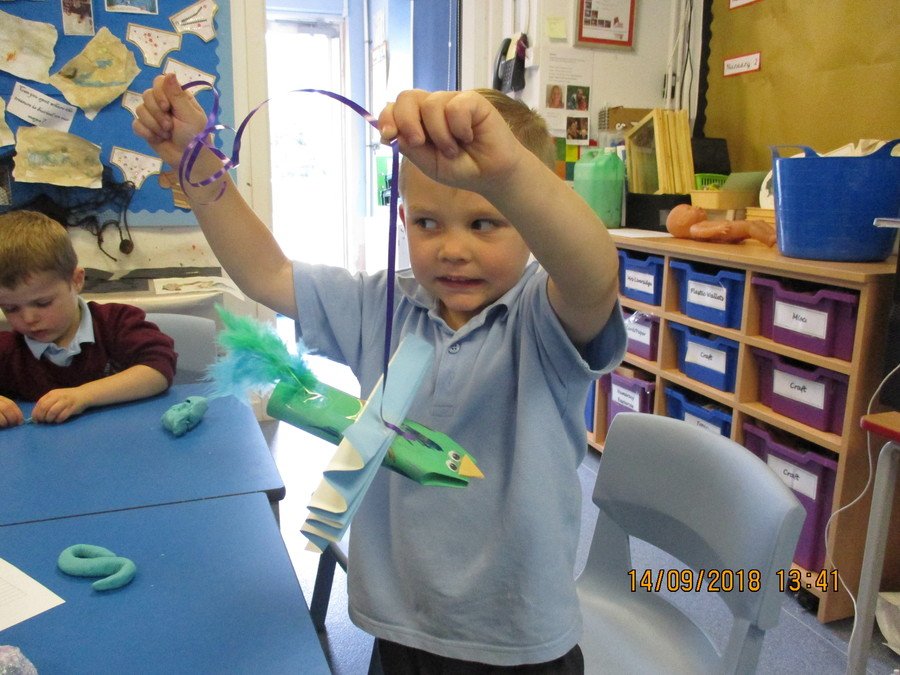 The children made bird feeders using lard and bird seed. They understood the importance of helping the birds eat throughout the cold months. They enjoyed making them. Ollie said it felt slimy and gooey.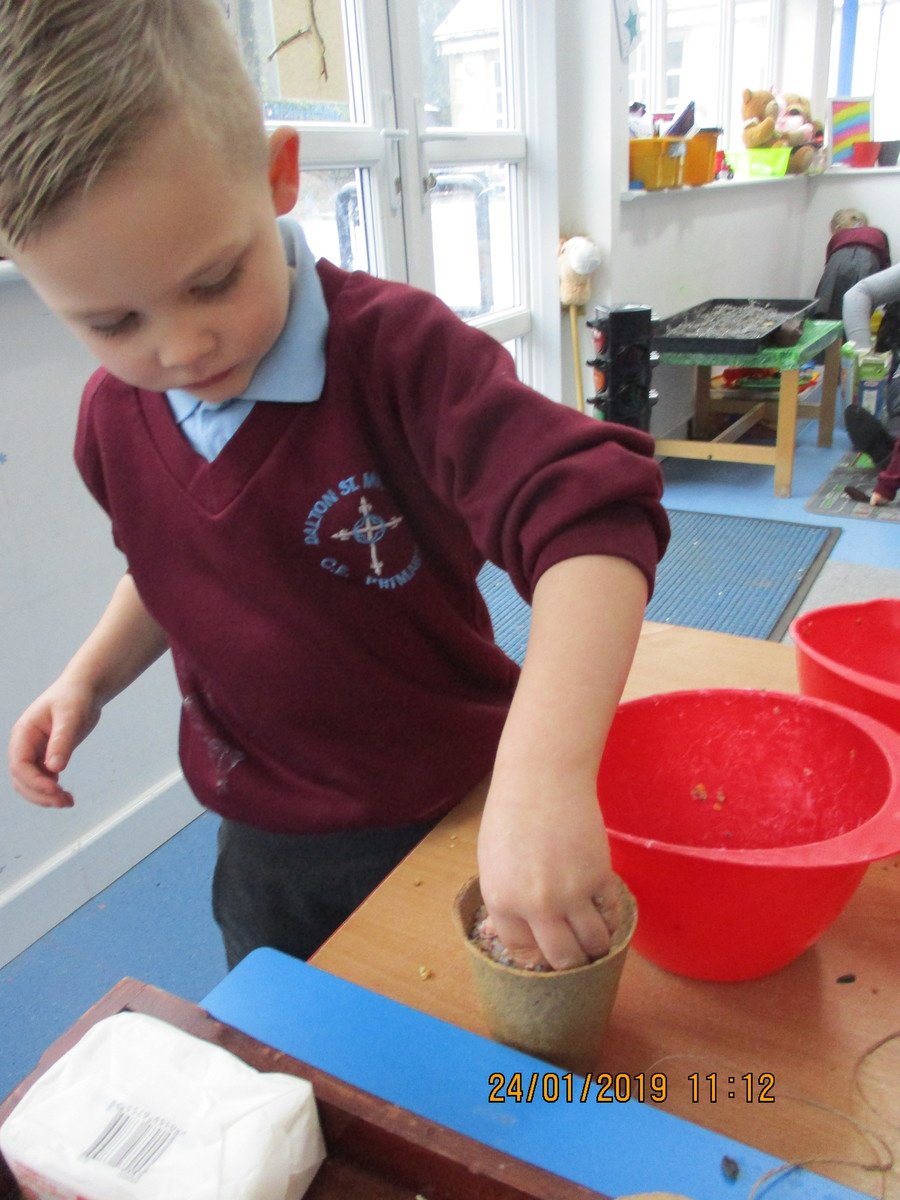 Water Play
The children love exploring in the water. They use pipes, tubes, buckets and trays in different ways to create slides and tunnels for different objects to slide down or through.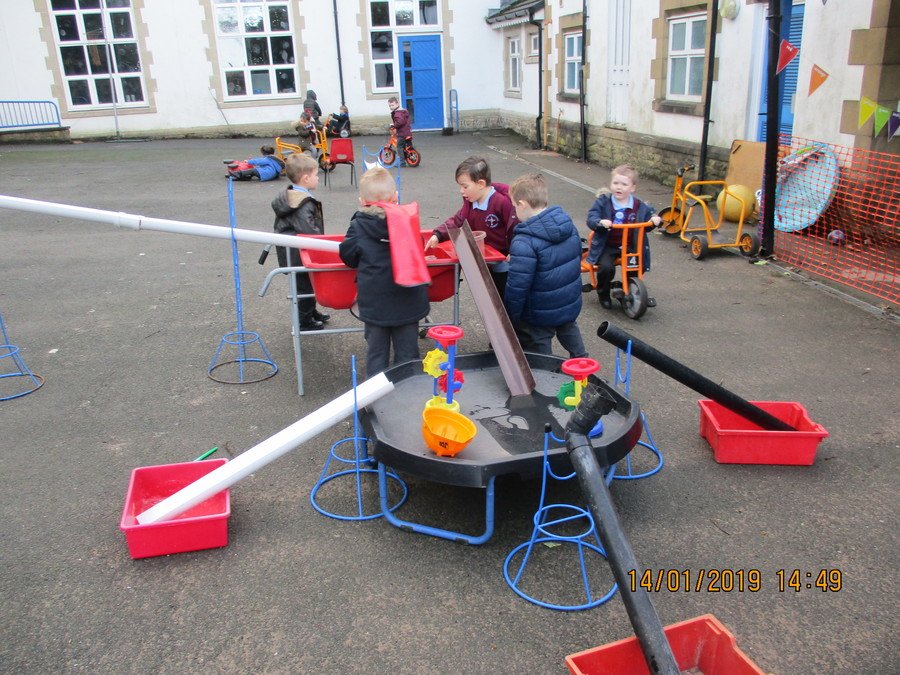 Rainbow fish
We have all enjoyed reading the story 'Rainbow fish' the children loved getting involved in all the activities relating to the story. here are a few things we have done.
Threading
Making Jelly fish
Sparkly Rainbow fish
The children used their fine motor skills cutting, gluing threading and mark making.
Hand paint crabs