Autumn Term - September 2019
Topic-All About me
Over the next few weeks we are letting our little ones find their feet, they are busy exploring a new environment and getting to know new faces and meeting lots of new friends. We are reading many stories that relate to different families, favourite things and talking about our feelings. The children are settling so quickly and I (Miss Singleton) have already learnt lots of things about our lovely new additions.
Next week the children will have created an 'All About Me' shoe box, this will create lots of discussion in the classroom about different things the children are interested in, who they live with and some of their favourite toys, food, treats etc. This will help us to learn lots more about each child as a group. I will also have a shoe box all about me (Miss Singleton) so the children get to know me a little more too.
Here is some Christmas homework for you to complete
In our nursery class we have 10 children.
Prayer Display
we have been making different crafts for a display about how thankful we are for our food.
Thank you for the world so sweet, thank you for the food we eat, thank you for the birds that sing, thank you God for everything. Amen.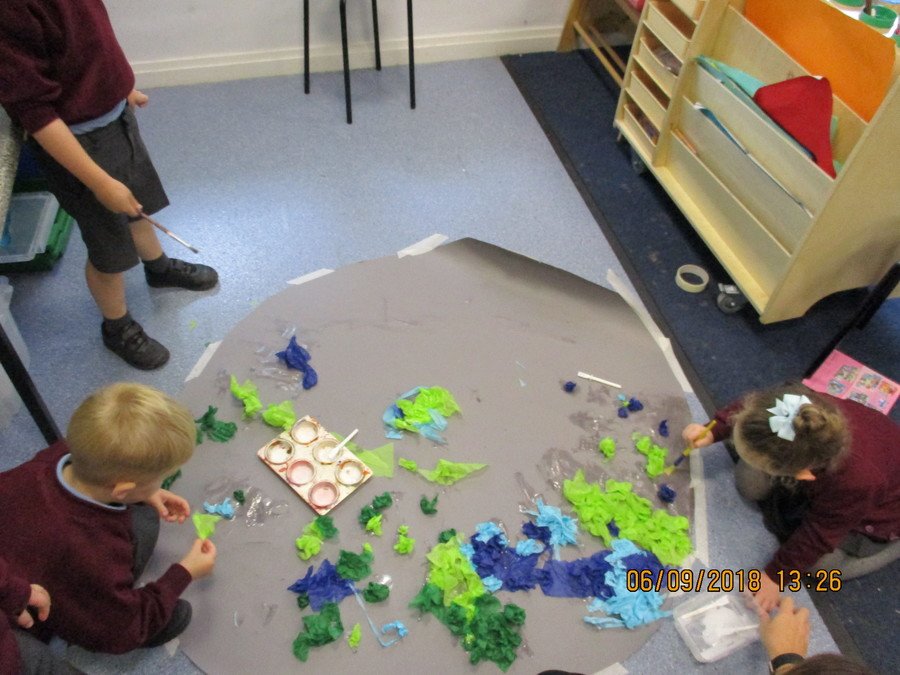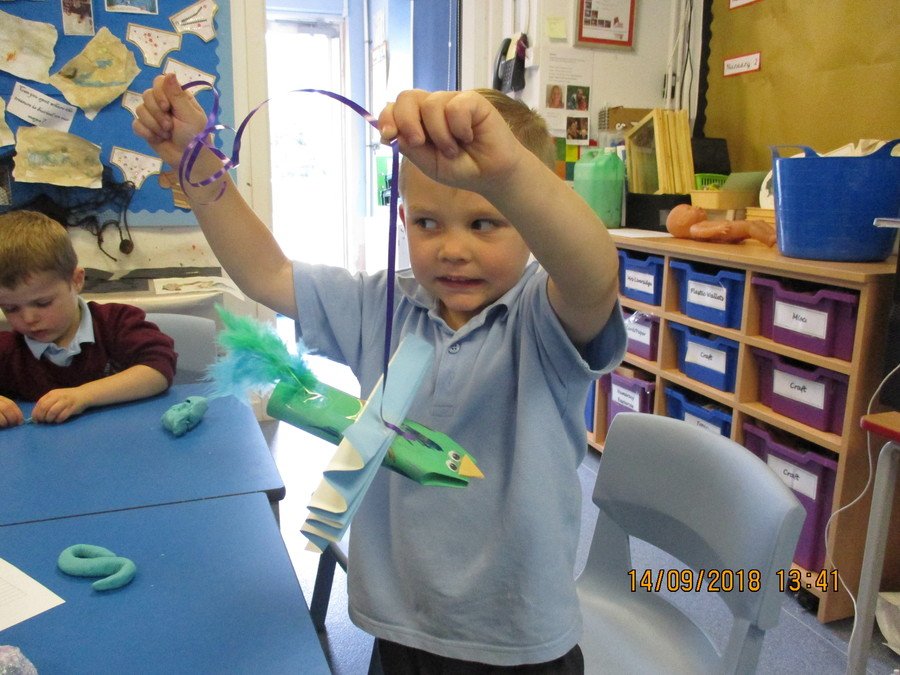 Water Play
The children love exploring in the water. They use pipes, tubes, buckets and trays in different ways to create slides and tunnels for different objects to slide down or through.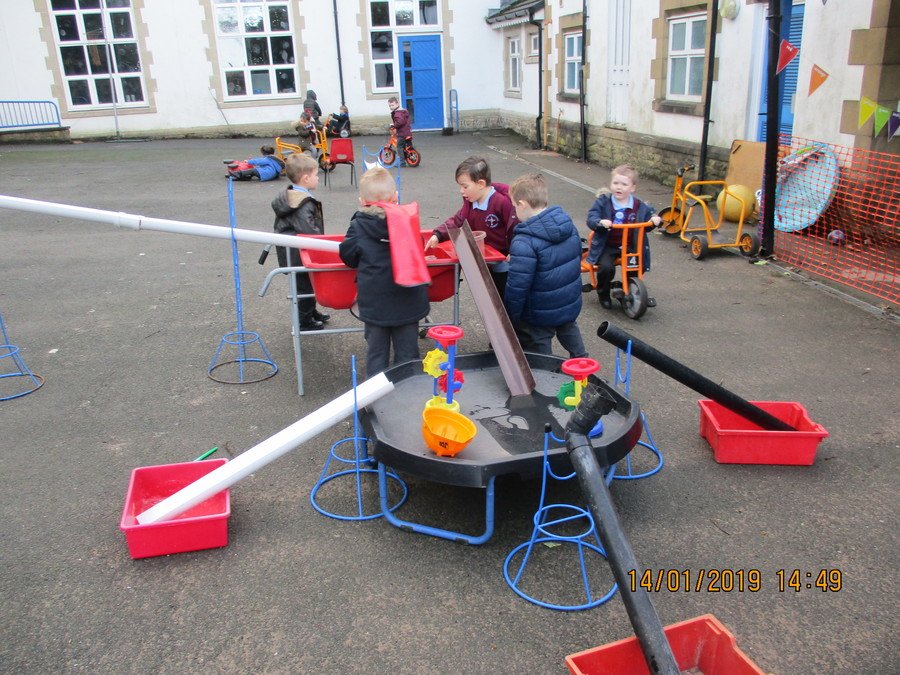 Play-Doh
water fun...
We Love being outdoors
Planting
The children have been busy making our school yard look pretty by planting some gorgeous winter flowers.
Baby Born
The children have enjoyed taking care of our new baby they have named her Jesse. They have fed her, bathed her, helped her use a potty and even made her a little bed.
They have all shown lots of care for Jesse and they are really taking good care of her each day.
Crafts
The children have enjoyed creating themselves using different materials and glueing it to a piece of card for our wall display. They have also practised drawing self portraits using a mirror.
Topic - Autumn (started from 16-09-19)
We have introduced the season Autumn. The children have been busy making different crafts and exploring the school grounds, collecting fruits from the garden. This week we will be making a yummy treat with the fruit we have picked. Keep checking our nursery page to see an update with pictures of the scrumptious treat we bake.
Exploring an Autumn themed tuff tray
Our Autumn trees (hand-prints and corks)
The children worked together to create a habitat for the woodland animals to live in. They even made a slide for them to get out of the tree house.
'Its like a tree house'. - Ben
'look Miss the big white owl has caught the squirrel in his claws'. - James
'I've made a trap for the bad animals'. - Harry
The children enjoyed this activity and had lots of discussion about where these animals lived. We also looked at a slideshow of different animal homes.
Collecting damsons and apples to make a yummy crumble!
Exploring a woodland animal tuff tray.
We're going on a bear hunt...
The children enjoyed playing and reading stories in our very own bear cave.
Stick man...